Prof. Anu Mande, Ph.D.
Department Chair
714.992.7510
Office: 1424-02
amande@fullcoll.edu
http://staff.fullcoll.edu/amande/
Prof. Mande teaches Latin American and World History courses at Fullerton College. She received her doctorate in Latin American History from The Ohio State University, Columbus. Prior to joining Fullerton College in 2005, she served as the editor of the Middle East and South Asia Folklore Bulletin at The Ohio State University and managing editor of the Hispanic American Historical Review (HAHR), the flagship journal of Latin American history in the United States, at Yale University.
Prof. Josh Ashenmiller, Ph.D.
714.992.7508
Office: 1424-04
jashenmiller@fullcoll.edu
Prof. Ashenmiller has taught U.S. history at Fullerton College since 2006. Prior to that, he taught at Scripps College, Claremont-McKenna College, Cal State Northridge, Campbell Hall School, and River Oaks School. He has published articles in the Pacific Historical Review and various historical encyclopedias. In addition to teaching, he has worked on the Faculty Senate, Program Review Committee, and the accreditation self-study.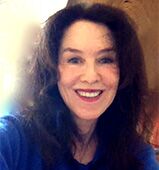 Prof. Anne Lynne Negus, Ph.D.
714.992.7511
Office: 1424-03
anegus@fullcoll.edu
http://staffwww.fullcoll.edu/anegus/
Prof. Negus has been teaching full-time at Fullerton College since 1988. She teaches World History courses.  Prior to joining Fullerton College, she taught adjunct classes in Egyptology at UCLA and adjunct classes in History and Anthropology at several community colleges.
Prof. Kristen Shedd, Ph.D.
714.992.7512
Office: 1424-04
kshedd@fullcoll.edu
Prof. Shedd teaches U.S. and Western history courses at Fullerton College.  She received her AB from Bowdoin College, and MA and PhD in history from the University of California, Santa Barbara.  She was a Kluge Fellow at the Library of Congress  from 2017-2018, and prior to joining the faculty at Fullerton, taught courses at Oklahoma State University.  Her research interests include the history of modern U.S. politics, religion, labor, and economics. She currently serves as the faculty advisor to the History Club.
Prof. Matt Tribbe, Ph.D.
714.992.7509
Office: 1424-03
mtribbe@fullcoll.edu
Prof. Tribbe teaches U.S. and Western history courses at Fullerton College. Before joining the faculty at FC, he taught at the  University of Texas at Austin, the University of Houston, and the University of Connecticut. He is the author of No Requiem for the Space Age: The Apollo Moon Landings and American Culture, which was published by Oxford University Press in 2014.